By: hoangy
Tư vấn doanh nghiệp / Tư vấn đầu tư
Comments: 3.159 Bình luận.
Dear Investor,
COVALAW wanted to make an interpretation about FDI in Vietnam long time ago.
But it passess by and by.
Now COVALAW want to show the procedures to set up a FDI company in Vietnam. Please take note that it is not difficult and the procedures in fact may change a little but not much. The procedures COVALAW refer here is applied in Ho Chi Minh City. At first COVALAW introduce the procedures for investment applying for manufacturing company in Industrial Park (IP).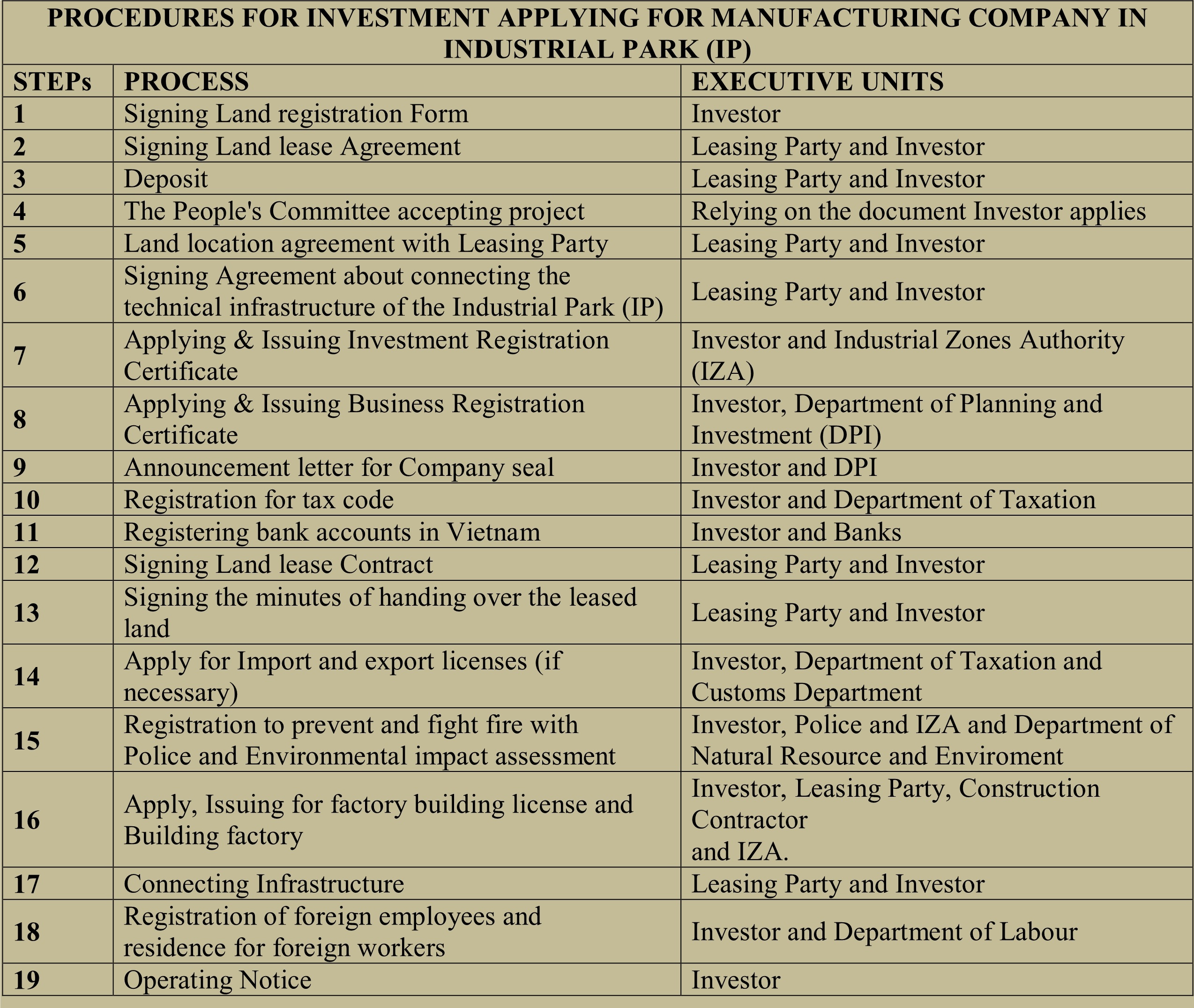 It takes about 5 months or more depending on the progress of the project.
The procedures to set up a service company such as trading and service company is much more simple. For example: The company doing Wholesale trade services (CPC 622, 61111, 6113, 6121) or Retailing services (CPC 631 + 632, 61112, 6113, 6121) or writing software service (CPC 841-845)
It is just:
– Signing leasing agreement for head office and deposit.
– The People's Committee accepting project
– Applying & Issuing Business Registration Certificate
– Announcement letter for Company seal
– Registration for tax code
– Registering bank accounts in Vietnam
– Signing official Land lease Contract
And it takes about 40 days.
About the documents to prepare and apply in authority we will refer in another post.
Please check this link http://covalaw.vn/to-invest-in-vietnam-to-set-up-fdi-company-in-vietnam-2/
(COVALAW)